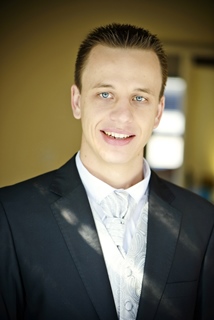 Ricardo Botha
Project Scheduler at AMREC
Lephalale, Limpopo, South Africa 0557
PROJECTS
Medupi Expansion Project
August 2010 - June 2015
EXXARO - Grootegeluk Mine
The Grootegeluk expansion represents one of the largest mining growth projects in Southern Africa and the progress we are making bears testimony to the ability of Exxaro to successfully plan, develop and implement projects of this magnitude. [gallery type="rectangular" ids="113,112,111,110,109,108,107"]
WORK EXPERIENCE
Project Scheduler - AMREC
2015-07 to current
EXXARO - Grootegeluk Mine
Organize, implement and maintain scheduling management system supporting identified projects and their plans.
Assist to set up tasks and sub tasks to ensure satisfactory realization of project and contract requirements as scheduled.
Log project time-lines and maintain database of tasks and its status.
Interact with contractors and project staff to schedule work and coordinate assignments.
Design and develop project schedule.
Interact with project team and task managers to define scope of work to develop and update detailed schedules, cost information and identification of variances from original plan.
Evaluate project schedule progress and performance and identify developing problem areas.
Analyze critical path and constraints to determine effect of changes to schedule and recommend work-around.
Suggest management of risks affecting project profit, costs, schedules and client relations.
Conduct analysis to determine alternative courses of action or recovery on slipped schedules.
Contract Administrator - AMREC
2010-11 to 2015-06
EXXARO - Grootegeluk Mine
Civcon – Bulk Earth Works (Civcon received an Award for the Terramesh wall they built)
Stefanutti Stocks – Civil Works (Building the largest bunker in the world of its kind)
Stefanutti Stocks – Tunnel
Group Five – SMPP Works
3x MMD – Semi Mobile Crushers
Lonerock – Various Roads upgrade Contracts
Ensure that TQN's are routed (via Key360) and follow up on responses outstanding Installing Key360 for contractors and colleagues Training of Key360 to contractors and colleagues Supporting on site personnel with Key360 Document Control Maintain records of communication between the Contractor and Exxaro Keep minutes of meetings Co-ordinate the flow of documentation Ensuring that Site Instructions get signed and issued Assist the Contract/Area Manager Ensure that all the relevant documentation is in order to be processed in the Change Management Process via a CRQ Provide Area Manager with high level contract report for the various contracts Keeping of all Contract documentation filed (electronically) and up to date Assist other Contract Administrators on SharePoint services Perform various administrative tasks on SharePoint lists and document libraries
Project Assistant
2010-05 to 2010-10
Eagle Support Africa
Project Document Controller Uploading and Maintaining of Contractor documents in the SharePoint Libraries Document Designer (Office 2010) SharePoint 2010 Workspace Maintainer
Project Planer
2008-03 to 2009-01
Oblique Engineering - Crocodile River Platinum Mine
Project Planning on various cost+ contracts
Project Planner - SA Five Engineering
2007-12 to 2008-03
Sandvik - Saldanha Iron Ore Harbour
I worked as the planner for the construction of one of the Stacker Reclaimers on the Saldanha Iron Ore Harbour.
General Administrator
2005-12 to 2007-10
MBH Senet - Saldanha Iron Ore Harbour
Office Administration IR & HR Officer Site IT Officer Material Controller Junior Safety Officer Assistant Planner
Material Controller
2005-10 to 2005-12
MUS - Saldanha Iron Ore Harbour
Material Controlling
TESTIMONIALS
[testimonials]
[jpshare]